Find your Perfect Domain Name:
READ: Our Reseller Agreement & Program
REFUND POLICY NOTICE: For Web-hosting accounts, any prepayment covering a specific hosting term (monthly, quarterly, yearly) is a commitment to the chosen term. Once a term has commenced, it can no longer be refunded. Therefore, all Payments to The Global Web Company are Non-Refundable, except where we were unable to provide or deliver the services that you ordered, and only after we have determined that we are unable to provide such services. When closing or cancelling a service, prepayments covering the cuurrent, running term cannot be refunded. The customer must schedule a cancellation to take effect at the next renewal date. Tools are available in the customer's billing account that allow for such scheduled automatic cancellations. Customers may be credited only with the full value of advanced payments beyond the initial prepayment period, such as would be the case when a customer pays for two terms in advance. In such a case, only the second term is fully refundable if never commenced. Any term commenced is due. To avoid any type of misunderstanding as to what we can or cannot do, please contact us to make sure that we can indeed provide the services that you desire. HOSTING AGREEMENTS: All current and prospective Hosting customers (Shared/Virtual, Managed, E-Mail, Resellers, SiteBuilder) must agree to all of our terms and conditions as stipulated in our Terms of Service (TOS), Acceptable Use Policy (AUP), and Reseller Agreement.
DOMAIN AGREEMENTS: All current and prospective domain name registrants must agree and adhere to our Domain Registration Policies. Domain names are absolutely non-refundable, even in the case of multiyear  prepayments.
The information below allows you to contact The Global Web Company at all times to submit your support requests or to make general queries:
Mailing Address:
The Global Web Company
P.O. Box 1150
Stroudsburg, PA 18360, USA
Phone: (973) 685-6114
OUR POLICIES & AGREEMENTS
RESELLER AGREEMENT & PROGRAM
The Global Web Company's Reseller Program allows participating web designers, web developers, consultants, and others the opportunity to purchase Global Web Company products and services, and to resell those products and services to end-user clients (each, a Reseller Customer) on a profit-making basis.
Eligibility Requirements: To qualify as a Reseller, an applicant must:
Be an active business, or plan to be an active business anywhere in the world, with a sound business plan that involves the reselling of our hosting services; The site of the reseller, whether already created or in planning, must reflect this before Reseller can begin reselling;
Agree to this Program Description and its Terms and Conditions;
Submit a Program Application that is reviewed and approved by The Global Web Company.
Reseller Plans and Benefits.
The Global Web Company will allow Resellers to purchase any of the hosting plans and products provided by the Global Web Company, including those products that may be sold to Resellers at a discounted rate where applicable.
Reseller may resell our products and services to his/her own customers at any price freely determined by the Reseller. A summary of the Global Web Company's regular Web hosting plans and prices is available on this page. The Reseller may choose to simply copy our plans and offer similar plans at higher rates, or design his/her own plans to fit his own business model. For example, a reseller who purchases our starter ColossalOne plan at $5 per month can resell that plan with same or different features at $20 per month. Once a site has been ordered from us, it is up to the Reseller to resell than site at any price they may choose to charge their own customers.
Reseller Obligations:
Every Reseller participating in the Program must comply with the following:
Technical Support
The Reseller must provide his/her own Customers with any needed technical support. The Reseller may not direct Reseller Customers to contact The Global Web Company directly for technical support or Sales support. The Reseller may not provide his/her Reseller Customers with his/her Global Web Company account details to permit them to contact The Global Web Company directly. The Global Web Company may bill the Reseller at The Global Web Company's current standard rates for support provided to a Reseller's Reseller Customers if the Reseller has violated this provision. The Global Web Company's support to Resellers will be limited to ensuring that all accounts on the server, and all servers on which the Reseller customers are hosted are in good working order. Resellers will have the obligation to point all problems out to The Global Web Company, but only when such problems are related to account malfunctions. However, it is the Reseller's responsibility to help their own customers with all normal account usage and other issues that are not covered by the Global Web Company.
Sales and Other Support
The Reseller must provide his/her Reseller Customers with any needed billing, sales and general information support they may need. The Reseller may not direct his/her Reseller Customers to contact The Global Web Company for any purpose, or to buy directly from the Global Web Company. The Reseller will buy sites from the Global Web Company, and the Reseller's customers will buy directly from the Reseller.
Product Labeling
The Reseller may provide the products and services with his/her own name (except for third party products that are passed through) or use names similar to ours. However, the Reseller may not "co-brand" the products or services or communicate in any way to his/her customers or any other person that the products or services are being provided by The Global Web Company. Reseller will have to provide the Global Web Company with Name Servers based on the domain name of the Reseller's main Web site. The Reseller will then give these Name Servers to his/her customers so that they can point their domains to our servers without any direct reference to the Global Web Company.
Business Conduct
The Reseller must conduct his/her business with high levels of integrity and fair dealing. The Reseller should maintain a reputation for fair dealing and customer service at the highest levels.
Terms of Service
The Reseller must abide by the provisions of The Global Web Company's Terms of Service (TOS), as they may be modified from time to time. The Reseller should impose conditions of service on his/her customers that are at least as stringent as those imposed by The Global Web Company. Without limiting the foregoing, the Reseller must cause his/her customers to comply with policies similar to the Global Web Company's AUP (Acceptable Use Policy) and Terms of Services (TOS) as the same may be modified from time to time. If any Reseller customer violates the The Global Web Company Acceptable Use Policy, The Global Web Company may terminate or suspend the Hosting Services for such Reseller Customer. Reseller will be wholly responsible for any communications that may be necessary or appropriate with respect to such Reseller Customer.
Payment.
The Reseller is responsible for payment in full for all services indirectly provided to the Reseller's customers by the Global Web Company. If the Reseller's customer is delayed in paying the reseller, and the reseller is delayed in paying The Global Web Company, the reseller will be held to our collections policy and the sites hosted by the Reseller will be frozen until payment is received. And if payment is not received, the provisions of our Terms of Service (TOS) will apply and the Reseller's accounts and sites will be suspended, then deleted.
Value-added and Limitations:
Reseller accounts are for customers who wish to offer Web hosting services to their clients. As such, we expect Resellers to aggressively be engaged in bringing in a value-added in terms of new customers. You are not allowed to become a Reseller if you will host only one or two sites.
The Global Web Company's Obligations:
The Global Web Company will provide the following for the Reseller:
Reseller Control Panel.
The Global Web Company will assign an individual Reseller Control Panel and Billing Account which will allow the reseller to pay and manage the services ordered from the Global Web Company.
Newsletter.
The Global Web Company may from time to time provide Resellers with The Global Web Company's newsletter to keep them informed of new developments that they may in turn communicate to their own customers.
Online Support.
The Global Web Company will provide state-of-the-art online support site that includes: Billing Center, Support Ticket, Support Forum, FAQ and other documents that may help Reseller with their job.
Other Features.
The Global Web Company, when applicable, will provide cooperative marketing opportunities, discounts, product information downloads, and unbranded Web-based administrative tools to allow customers to manage their sites and those of their customers.
Other Terms and Provisions:
Changes.
The Global Web Company may modify the content, terms and conditions of the Reseller Program from time to time. The Reseller should re-visit the Program Description on The Global Web Company's web site from time to time to stay abreast of such changes. Any change to the Program Description will be effective immediately when posted to The Global Web Company's web site. When feasible, The Global Web Company will endeavor to provide Reseller with advance notice of changes to the Program, but will be under no obligation to do so.
Updated Information.
The Reseller must keep The Global Web Company informed of changes in the Reseller's contact information and other information contained in the Program Application by either (a) providing e-mail notification of such changes to the Account Manager, or (b) using such other online notification tools as The Global Web Company may provide for such purpose.
Reseller Plans.
Depending upon the number of open site accounts by a reseller, the Global Web Company may provide incentives in the form of reduced rates, free services and other advantages. The granting of such advantages will remain at the sole discretion of the Global Web Company.
During the order process as well as during the lifetime of their account with us, Resellers may purchase additional disk space and bandwidth to increase their Reseller account capacity. The price will be adjusted accordingly. In addition to these reseller features, all accounts created under the Reseller Program have the same capacities and features as our regular Shared Hosting accounts. Resellers are, however, free to tailor these features to the needs of their own customers when creating and configuring sites in their Reseller control panel.
Note: Initial disk space, bandwidth, and site capacity are meant to give Resellers some room to breathe as they begin their reselling business. They can distribute this initial allocation amongst their existing or prospective customers. We expect Resellers to bring in some value-added contribution in terms of new customers. If a Reseller is planning to host only one or two personal sites of his/her own, they cannot resell our services. They must simply order any of our Shared Hosting offerings directly. Should a customer decide to become a Reseller, their account will be reviewed periodically to ensure that they are in compliance with our Reseller Program policies and are hosting more than just their own personal Web site(s).
Termination.
Upon termination of his/her services at the Global Web Company for any reason, Reseller may choose to freely transfer, at no charge to the Reseller, his/her Customers to Global Web Company custody and ownership to ensure continued service to such Customers, or to transfer his/her customers away to another provider, whereupon Reseller may be charged our standard service rates where needing the Global Web Company's assistance in such transfer away procedures. Transfers away are allowed only if the Reseller has no outstanding payment/billing issues or invoices with us.
Billing Terms.
All accounts ordered by reseller must be prepaid for at least three months. When ordering an account, resellers may choose longer terms of service for the accounts being ordered.
Last edited: 6/23/2019, 9:31am, Eastern Time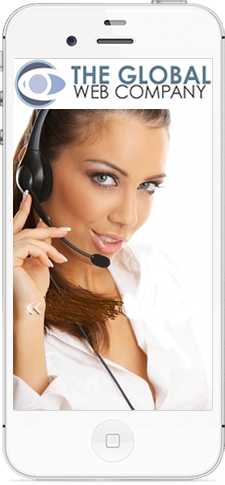 SUPPORT POLICY FAQ
24/7 Support
We maintain a 24/7 Customer Support presence, primarily via our Trouble Ticket System. We always stand ready to resolve any issues you may encounter.
Trouble Ticket System
Our Trouble Ticket System is our premier means of support. This tool allows us to track customer issues in an efficient and organized manner.
Phone Support
While we do not provide direct live phone support (you must leave a message), we track all calls and respond to all queries as soon as possible.
Fast Response Times
We respond to support requests within 24/48 hours. We address issues submitted via Trouble Ticket first, in the order in which they are received.
We Strive for Efficiency
We encourage existing customers to use our Trouble Ticket System to submit issues to us. Your issues will be resolved faster.
Help Us Help You
When asking for support, describe your issues clearly (provide descriptions of error message received and what you were doing when the issue occurred.
What makes us the Best?
Web-Design Services
We can design your Website, with professional passion. Learn more!
Graphics Design Services
We design brochures, business cards, folders, PowerPoints, etc. Learn more!
Translation Services
We translate software, websites, and other types of documents. Learn more!
Tech Consulting Services
We help you achieve your web & technology goals. Learn more!
Security Certificates
We sell SSL Security Certificates to help protect your data. Learn more!
Unbeatable Service
We are available to answer all your questions. Contact Us!
See why our customers us!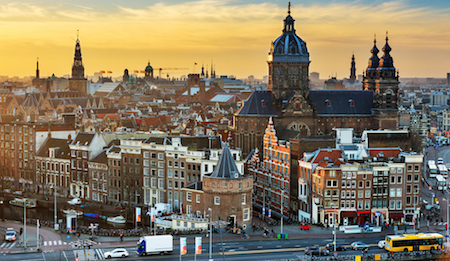 - Tabitha M.
Nothing more to say... Just perfect! (The Netherlands)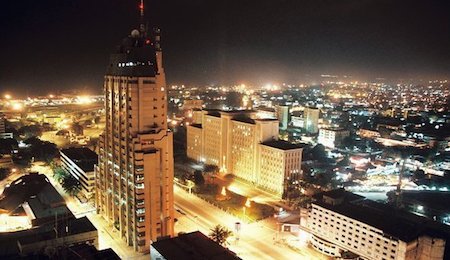 - Dieudonne B.
Merci en nous aidant à payer sans difficulté nos factures par votre système pay Pal. (Democratic Republic of the Congo)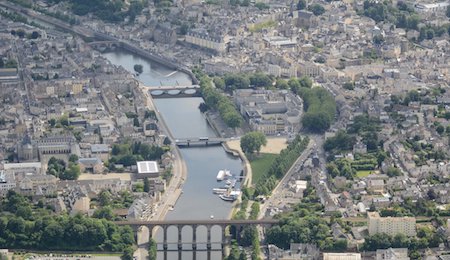 - Gael R.
Thanks, every thing looks good. Good job body!. Gaël (Canada)