READ: Our Privacy Policy
REFUND POLICY NOTICE: For Web-hosting accounts, any prepayment covering a specific hosting term (monthly, quarterly, yearly) is a commitment to the chosen term. Once a term has commenced, it can no longer be refunded. Therefore, all Payments to The Colossal Webs Company are Non-Refundable, except where we were unable to provide or deliver the services that you ordered, and only after we have determined that we are unable to provide such services. When closing or cancelling a service, prepayments covering the cuurrent, running term cannot be refunded. The customer must schedule a cancellation to take effect at the next renewal date. Tools are available in the customer's billing account that allow for such scheduled automatic cancellations. Customers may be credited only with the full value of advanced payments beyond the initial prepayment period, such as would be the case when a customer pays for two terms in advance. In such a case, only the second term is fully refundable if never commenced. Any term commenced is due. To avoid any type of misunderstanding as to what we can or cannot do, please contact us to make sure that we can indeed provide the services that you desire. HOSTING AGREEMENTS: All current and prospective Hosting customers (Shared/Virtual, Managed, E-Mail, Resellers, SiteBuilder) must agree to all of our terms and conditions as stipulated in our Terms of Service (TOS), Acceptable Use Policy (AUP), and Reseller Agreement.
DOMAIN AGREEMENTS: All current and prospective domain name registrants must agree and adhere to our Domain Registration Policies. Domain names are absolutely non-refundable, even in the case of multiyear  prepayments.
The information below allows you to contact The Colossal Webs Company at all times to submit your support requests or to make general queries:
Mailing Address:
The Colossal Webs Company
P.O. Box 1150
Stroudsburg, PA 18360, USA
Phone: (973) 685-6114
OUR POLICIES & AGREEMENTS
PRIVACY POLICY
The Colossal Webs Company respects the privacy and security of its customers and users of its website. The Colossal Webs Company strives to provide you with a personalized internet experience that delivers to you the information, products and services that you need. In order to achieve this goal, The Colossal Webs Company sometimes collects information during your visits to our website. We will not disclose this information to any person or organization outside The Colossal Webs Company, except as described in this Privacy Policy. This Privacy Policy is not intended to and does not create any contractual or other legal rights in or on behalf of any party.
We have prepared this Privacy Policy to enable you to understand which personal identifying information of yours is collected, how and when we might use your information, how we protect your information, who has access to your information, and how you can correct any inaccuracies in the information.
Information We Collect
The Colossal Webs Company collects certain information from and about its users three ways: (i) from our web server logs, (ii) with cookies and (iii) directly from the user.
Web server logs: When you visit our website, The Colossal Webs Company may collect information to administer the site and analyze its usage. The Colossal Webs Company may collect information such as:
your Internet protocol address;
the type of browser or computer you use;
the number of links you click within our website;
the state or country from which you accessed our website;
the date and time of your visit;
the name of your Internet service provider;
the Web page from which you linked to our website; and
the pages you viewed on our website
Cookies: The Colossal Webs Company's website use cookies (i.e., small bits of text that our servers place into a file on your computer's hard drive). We use cookies to save your preferences and login information, and provide personalized functionality. You can reject cookies by changing your browser settings, but be aware that this will disable some of the functionality on The Colossal Webs Company's website, and may even make it impossible for you to register for services on our Web site or order products in our shopping carts, that must track your cookies from page to page until checkout and payment of product.
Personal information users give us: On some pages of our website, users can register to purchase products or services, receive personalized content and participate in surveys or forums. When you register, The Colossal Webs Company may ask you for some personal information.
If you're purchasing products or services, we may also request financial information such as credit card or bank account information. Any financial information we collect is used only to bill you for the products and services you purchased. If you purchase by credit card, this information may be forwarded to your credit card provider. For other types of registrations, we will ask for your name, address, e-mail address or telephone number. We may then contact you with information about The Colossal Webs Company's products and services.
As a security measure and to ensure that our website and computer network remain available to all customers, The Colossal Webs Company may use software programs to monitor network traffic or to identify unauthorized attempts to upload or change information, or otherwise cause damage. These software programs may also collect information regarding your use of our website and computer network.
You may also be asked to disclose personal information to us so that we can provide technical support assistance and information to you. For example, we may collect personal information from you (such as an e-mail address, system information and problem descriptions) in order to provide online technical support and troubleshooting. If you choose to correspond with us through electronic communication (e.g. email, online chat or instant messaging), we may retain a copy of the electronic communication together with your email address and our responses. We provide the same protections for these electronic communications that we employ in the maintenance of information received by mail and telephone.
Finally, some pages of The Colossal Webs Company's website may make chat rooms, forums, message boards, news groups or instant messaging available to you. Please remember that any information disclosed in these areas is public. You should exercise caution when disclosing personal information in these areas. Don't disclose information in these public forums that might be considered confidential – such as financial information, social security numbers, passwords or email addresses. Users should be aware that when they voluntarily disclose personally identifiable information in public areas such as bulletin boards or chat areas, that information and any substantive information disclosed in the communication can be collected and used by third parties. This could result in unsolicited messages from others who post on such sites and are beyond the control of The Colossal Webs Company.
How We Use Your Information
The Colossal Webs Company uses the information we collect to notify you about your account and to notify you about changes to the terms and conditions governing your use of our website, products and services. We may also use the information we collect to notify you about other products and services we think you will find valuable and about special offers. You may notify us of your desire not to receive notifications relating to new products and services and special offers by "opting-out" as provided for below.
At this time, The Colossal Webs Company does not provide aggregate information about our customers, this website's traffic patterns and related website usage information to third parties. Should we begin to do so, we will inform our customers. Indeed, if we do begin to share information with third parties, such parties will need to be affiliates and reputable third parties, but any shared information will not include personally identifying data. We will take measures to select product or service providers that are responsible and afford similar privacy protections to their customers. However, we cannot and do not make any representations about the practices and policies of these companies.
If you don't want to receive promotional materials from The Colossal Webs Company, you may opt out at any time. To do so, simply use our contact information to let us know. Upon properly opting-out, The Colossal Webs Company will take reasonable efforts to delete a user's personal information from its database. However, please note that it may be impossible to entirely delete a user's information because some residual information may reside on backups or records of deletions. Deleting a user does not means getting rid of all user records. It means deleting a user from those that can be contacted for marketing-related matters. We do keep billing records of our customers for legal and tax purposes.
How We Protect Your Information
The Colossal Webs Company uses technical security measures to prevent the loss, misuse, alteration or unauthorized disclosure of information under our control.
When we ask customers or users to provide financial information (such as a credit card number) that data is protected using Secure Sockets Layer ("SSL") technology. However, please note that electronic communication (e.g. email, online chat or instant messaging) that you may send to us may not be secure unless we advise you in advance that security measures will be in place prior to your transmitting the information. For that reason, we ask that you do not send confidential information such as financial information, social security numbers or passwords to us through unsecured electronic communication.
Access to Your Information
The Colossal Webs Company will share or disclose your personal data only as required by law, in a matter of public safety or policy, or as compelled by a court of law; your very personal data will never be shared
We may from time to time share your more generic information with other affiliates or partners of The Colossal Webs Company, if any (as described above), including with agents and contractors who use such information only on behalf of The Colossal Webs Company or only in connection with administering or delivering products and services on behalf of The Colossal Webs Company.
Links to Other Websites
The Colossal Webs Company's website contain links to sites maintained by other companies that are not affiliated with The Colossal Webs Company. We are not responsible for the privacy practices or the content of those sites, and we encourage you to use caution when visiting them. In particular, we recommend you view the privacy policy posted on each site.
How to Correct Inaccuracies
If you've registered with our website, you can access and update your information online in our Client Area, where you probably have a billing account if you ever ordered any of our products. Otherwise, you may contact us via our contact form if you have forgotten your password.
Privacy Policy Changes
The Colossal Webs Company hereby reserves the right to amend, alter, modify, replace or suspend this Privacy Policy, from time to time, in its sole discretion. All such changes to this Privacy Policy will be effective when posted on The Colossal Webs Company's website.
Questions
If you have any comments or questions regarding this Privacy Policy please Contact Us.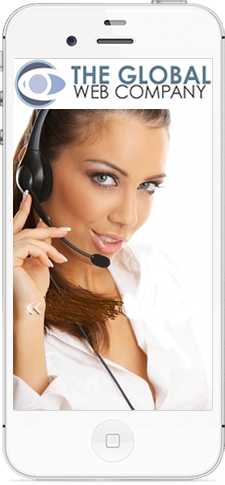 SUPPORT POLICY FAQ
24/7 Support
We maintain a 24/7 Customer Support presence, primarily via our Trouble Ticket System. We always stand ready to resolve any issues you may encounter.
Trouble Ticket System
Our Trouble Ticket System is our premier means of support. This tool allows us to track customer issues in an efficient and organized manner.
Phone Support
While we do not provide direct live phone support (you must leave a message), we track all calls and respond to all queries as soon as possible.
Fast Response Times
We respond to support requests within 24/48 hours. We address issues submitted via Trouble Ticket first, in the order in which they are received.
We Strive for Efficiency
We encourage existing customers to use our Trouble Ticket System to submit issues to us. Your issues will be resolved faster.
Help Us Help You
When asking for support, describe your issues clearly (provide descriptions of error message received and what you were doing when the issue occurred.
What makes us the Best?
Web-Design Services
We can design your Website, with professional passion. Learn more!
Graphics Design Services
We design brochures, business cards, folders, PowerPoints, etc. Learn more!
Translation Services
We translate software, websites, and other types of documents. Learn more!
Tech Consulting Services
We help you achieve your web & technology goals. Learn more!
Security Certificates
We sell SSL Security Certificates to help protect your data. Learn more!
Unbeatable Service
We are available to answer all your questions. Contact Us!
See why our customers us!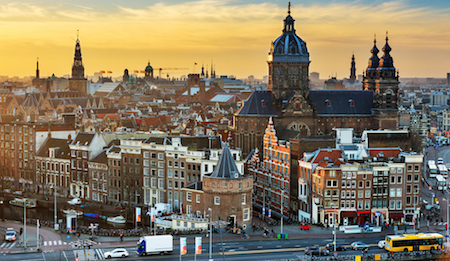 - Tabitha M.
Nothing more to say... Just perfect! (The Netherlands)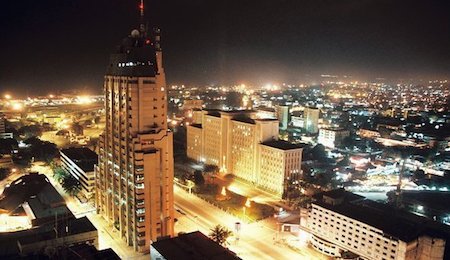 - Dieudonne B.
Merci en nous aidant à payer sans difficulté nos factures par votre système pay Pal. (Democratic Republic of the Congo)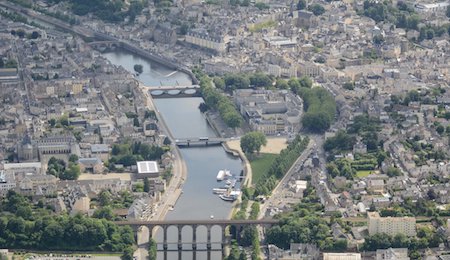 - Gael R.
Thanks, every thing looks good. Good job body!. Gaël (Canada)